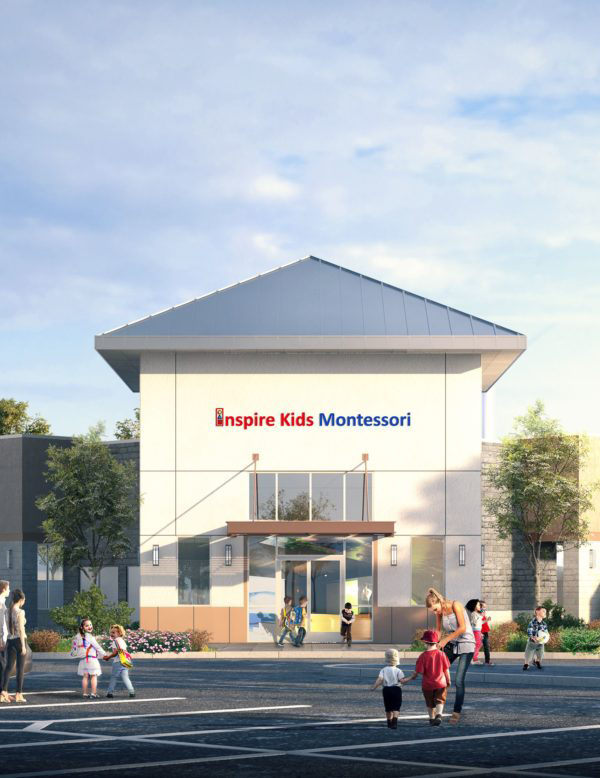 Diana Darmawaskita, CEO and founder of Inspire Kids Montessori, has been providing the Phoenix area with premium Montessori education for 3-month-olds to 5-year-olds. 
Getting to run two campuses was no easy feat for her. And when the pandemic first arrived to her doors, shutting down for 2 months was an unexpected hurdle. 
IKM experienced a drastic drop in revenue at the end of lockdown. 
Where were the students? The eager families? 
Childcare Centers and Schools like Diana's were forced to think creatively due to new standards and procedures.
She turned to online marketing to begin her journey. An unsuccessful attempt with a previous marketing agency had her looking for something more. That's where we came in. 
1GS digital agency and Diana worked together hand in hand to pinpoint her needs. 
Redesigning IKM's website to be more welcoming? Check. 
Creating eye-catching social media content? Check. 
Launching campaigns to get better leads & Tours? Check.
Enrolling Families and filling up classrooms? Check
With our help, Diana saw results in a fraction of the time she expected.
We're proud to continue working with her as she takes on new students in her second campus. View below exactly what services we performed and how how we achieved our results to help Diana thrive during the pandemic.
SEO Efforts
SEO (search engine optimization) can be a convoluted topic for anyone seeking to create an online presence. But what does SEO do exactly?
SEO allows your site to be exposed to the masses. You receive organic traffic to your site when you consider the content, the keywords, the backlinks, the technical design, etc.
And with the right combination of strategies, you'll be right in front of the audience you want.
We walk you through the benefits of having SEO as a part of your digital marketing strategy. You'll receive a list of keywords that are dutifully researched to ensure you're ranking for the right terms. 
But we don't just stop at boosting your rank
3300 new organic users
As one of the leading Montessori educators in the community, IKM's ranking needed to match its prestige. 
And in a few months, We were able to increase their page ranking by over 260 rankings spots, and increasing their organic web traffic to over 3300 users in the last 6 months, a 240% increase YOY. 
That's a lot of work! 
Backlinking
We also help find the right pages to link to your website. Now you might be asking why this is even necessary?
Backlinks let Google know that you're a site to be trusted. Having the recognition of other sites also boosts your exposure. 
And in many cases, backlinks are what determine your site's ranking on the first page versus your competitors. 
Whether you need an article backlinked or a whole page, we find the right platform to get visitors coming to you.
Campaign Efforts
When it comes to achieving a goal, we know one of the best ways to do it is through a campaign.
We set out to launch IKM's first campaign with one goal in mind:
More enrollments!
We designed ads that were complete showstoppers. Bright and playful primary colors. Punchy copy. Clear call to action. The makings of an effective campaign!
We were ready to launch!
And in no time…
IKM received almost 300 new leads in less than 90 days from January to March 2021. 
The amount of leads was a genuine win for IKM's efforts. 
But what was even more rewarding were the 93 enrollments that came from our lead generation strategy! 
Each campaign since then has proven to be success.
Our formula allowed IKM to see a 28.9% rise in its click-through rate. Meaning more people were clicking on content that directed them to IKM's site.
Website Efforts
Our continuous efforts also included front and backend development. We expertly crafted their website that displayed IKM's mission, front and center, making it easy for new users to navigate and find the information they are looking for. 
While also leading them to convert into leads. 
Social Media Efforts
What better way to launch IKM online than with social media? We knew that parents need to have that immediate connection to their child's learning.
In the age of social media, that connection is needed more than ever.
That's how we began IKM's social media strategy. What can we do to connect Montessori education to our audience?
We designed topic lists that would help create engagement, relatability, educational material, and more.
Topics included:
Did You Know?
Myth or Fact
Peek in the Classroom
Polls
Holidays
Third-party articles
Our delivery of this material was essential in creating a brand that others would follow. IKM would be the one source parents could head to. They'll be able to witness how their children positively experienced all that IKM's learning had to offer!
We've considered IKM's and Diana's journey one of our greatest success stories. It was only last year that an unprecedented change occurred for all schools. To now seeing IKM at nearing full capacity at both campuses…that is the type of success stories we are here to create. 
If your childcare center or business is interested in seeing these type of results, contact us today and setup a FREE 30-min Strategy Session. 
We're excited to see how we can help you become our next success story.