In the world of digital marketing, getting leads can be a laborious task. You often find yourself wondering:
How can we get the best lead from this method? 
Are our efforts from this campaign working? 
What can we do to optimize our lead generation for next month? Next quarter? Next year!
So you try everything and anything. Maybe you send out a newsletter to your subscribers. You prepare a sequence of cold emails in advance. You're reaching out to possible leads through SEO-optimized content. These are all tried and tested methods of lead generation.
But that doesn't promise results. 
Then how are successful companies able to generate leads while your cold emails collect dust? They put these best practices for lead generation to work for them. 
Successful Lead Generation Methods
Unlike contacting random strangers, lead generation focuses on connecting with an audience that resonates with your brand and then nurturing them through a natural progression of brand-aware clients into the purchase phase. 
You're more likely to buy that pair of Nike sneakers if you receive an email deal days after viewing your new closet essential.
The desire to act and make a purchase can come from a multitude of factors. Here are some lead generation basics that are often overlooked. And there are plenty more to discover.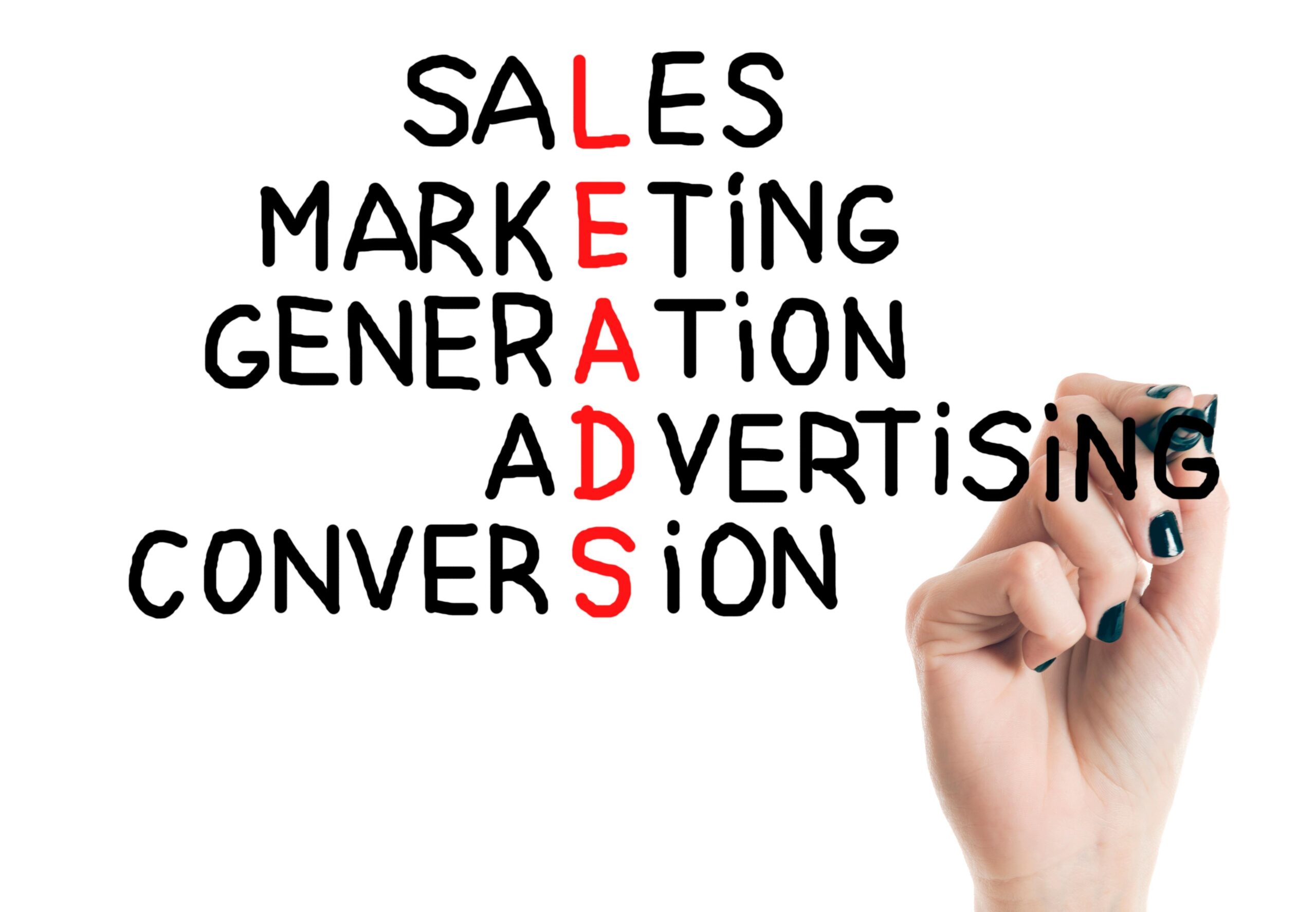 SEO
You've heard it over and over again. Search Engine Optimization (SEO) gets drilled into everything you must do online. There's a perfect keyword for your audience or a better method of adding metadata to your site. But let's break down why SEO works hand in hand with lead generation. 
SEO allows your prospective customer to discover your brand. That stage of awareness is what you need to begin nurturing your lead through the sales process. 
But aside from getting organic traffic, SEO is proven to produce lead encouraging data.
One study found that 57% of B2B marketers said SEO generated more leads than any other marketing initiative [source: Junto]. 
SEO is only half the battle, however. Remember how we discussed keywords and metadata? That's pretty easy to get when you learn a bit about SEO. Our SEO services can make it easier for you to understand all the jargon around it. But what comes after implementing SEO is converting a lead into a customer. 
Your content. 
That carries through into every bit of your brand. You know what keeps your client coming back when they dive into the content you offer. SEO is only the one lead generation stepping stone. Just like it's the backbone of our next lead generation tactic. 
Cold emails
There's a sense of dread when your client picks up a cold call. Granted, cold calls aren't completely ineffective. Maybe it's just phone calls in general that people are straying away from. 
But cold emails are an exciting opportunity for your client. Every morning, a steaming cup of coffee sets up your day as you look through emails. And you can automatically determine which emails are junk. After all, how many more on-sale socks do you need? 
The right cold email does more than tell you about a sale. It's the opportunity you have as a brand to plant a seed into your audience's head. That one email opened up early in the morning may linger on in their thoughts. Enough to where a quick look into your site's page begins the lead generation journey. 
Better yet, cold emails already work with potential leads when you connect to your list of potential clients, subscribers, contacts, etc.
The hardest part about making an effective email is creating effective content. You're looking at emails at lightning speed every morning. That's why it's better to leave out buzz words or common business words/cliches like "100% guaranteed" or "pipeline". 
A creative email is far more likely to be remembered than an email built with a business mindset. 
Remember it as that quick, personal connection you make as soon as your client starts their day.
Blog Content
The main theme you may have noticed so far is bringing quality content to your audience. There must be something your leads gravitate to feel secure about their decision. 
Providing your audience with quality information through a blog is your best bet to generate more quality leads. 
The SEO king Neil Patel found that companies who blog more generate at least 67% more leads! Including 434% more indexed pages and 97% more indexed links (meaning better SEO and web page authority).
If you wanted to be more ambitious about your leads, 16+ posts a month also saw a spike in leads by 4.5x more than competitors who only published between 0-4. 
The real secret to transforming your blog material into leads goes beyond writing what you know though. Again, quality quality quality. But how do you convert that awesome blog into feasible leads?
A great call to action. 
Have a great point you made that can be supplemented with a CTA? Use it! There are plenty of ways you can incorporate your CTA into your blog like:
Sidebars

Website Banners

In-text CTA's 

End of Page CTA's

Pop-ups

Exit overlays

Offers       
Your call to action should be considered the gateway into a converted lead. Word of advice: do not become the annoying tele-commericals hounding you to call! Hurry! Before time runs out! Sale! Sale! Sale! 
You don't like it any more than your reader does.
Pay attention to how you can insert any of these essential CTA's into your content. Or better yet, contact our team to receive an audit of your site. We'll be able to break down how your content can be optimized for better leads.
Website and Mobile Optimization
So you're aware of how to make content generate leads. And you've even followed our 5 Tips to Optimize Your Social Media Content. You're just missing that one key component to getting more leads: optimizing your website and mobile interface. 
When you're producing content for the digital world, at some point you'll be facing the inevitable problem of increased traffic, but no leads. It can and does happen to even the most notable brands out there. 
This is where you'll need to review your website/mobile interface. Aside from reviewing your online design, SEO, and content, you can do one thing for better optimization: 
Retargeting. 
Your audience may really enjoy what you've created. But let's face it, they may not always have the time to perform your action at this very moment. Or maybe they got distracted. Or maybe their cat spilled water on their laptop. 
Either way, you'll need a retargeting strategy to get back that lead. 
Start by setting a pixel into your browser. If you're not familiar with pixels, they're snippets of code that gather information from your audience. They'll give you the ability to send a campaign or an ad back to the users leaving your page. Consider it your investigative journalist, getting the scoop you need to be more aware. 
Take Wordstream for example. This marketing company noticed its low number of leads and traffic. With careful consideration, Wordstream looked at the small portion of traffic that mattered.
Their efforts in retargeting led to a 300% increase in site visit duration! And another increase of 51% in their conversion rate!
Consider implementing a retargeting strategy for your company if you've noticed your traffic isn't bringing results. If you aren't sure where to start, our experts know the best retargeting methods for your brand.
Backlinks
If you've read any of our articles before, you know how much we drill backlinks into your head. These little connections you make through our brand/business pages give you something invaluable. Page authority. 
You might be asking yourself why page authority would matter. You have all the content and the retargeting efforts in place. But to drive your results even further, you'll need to consider backlink as the end-all, be-all.
Backlinks are "proof" that your website is a valuable source for your audience. Sites that link back to yours bring a variety of audiences being funneled into your landing page. 
How do you go about getting backlinks then? 
Many agencies offer backlinks through a variety of methods like:
Guest blogging

Website registration

Editorial backlinks

Relationship-based backlinks
You'll find that some of the backlinking efforts require a little bit of elbow grease. You'll need to produce content that again is valuable for an audience. Then, depending on your chosen method, you'll need to communicate with others to begin creating relationships.
Offer to create content for another site. Or produce content that would be appealing as a source for journalists, editors, publishers, etc. Register your site onto a niche directory, like Yelp to begin gaining authority. These methods are but a few that you could implement for your backlinking efforts. 
ADD SUMMARY OF THE METHODS COVERED HERE
This is by no means a comprehensive list of the best practices for lead generation. In fact, you may even find some new ones that are now being highlighted. Refer to these best practices as a refresher. Or to come up with new ideas in improving your lead generation efforts. 
Never consider lead generation as a concrete, stable method of digital marketing. It's a fluid process that will require time, patience, and adaptability. And with any efforts you make, you can turn to 1GS agency as your personal guide to improve your lead generation strategy.